FCDO Services joins the fight against COVID-19 in India
FCDO Services has supported the Foreign Commonwealth and Development Office in transporting life-saving equipment to India to help in the fight against COVID-19.
Over the weekend more than 600 pieces of vital medical equipment, including ventilators and oxygen concentrators were packed at the FCDO Services site near Milton Keynes ready for shipment to India. The first packages have now arrived in Delhi.
FCDO Services' Logistics teams in the UK and the regional team in India worked together to ensure the seamless transportation of equipment from the UK. This equipment will be crucial in helping to save the lives of the most vulnerable in India.
In total, nine airline container loads of supplies, including 495 oxygen concentrators, 120 non-invasive ventilators and 20 manual ventilators, will be sent to the country this week. Oxygen concentrators can extract oxygen from the air in the atmosphere so that it can be provided to patients, taking the strain off hospital oxygen systems and allowing oxygen to be provided in situations where hospital oxygen supplies have run out.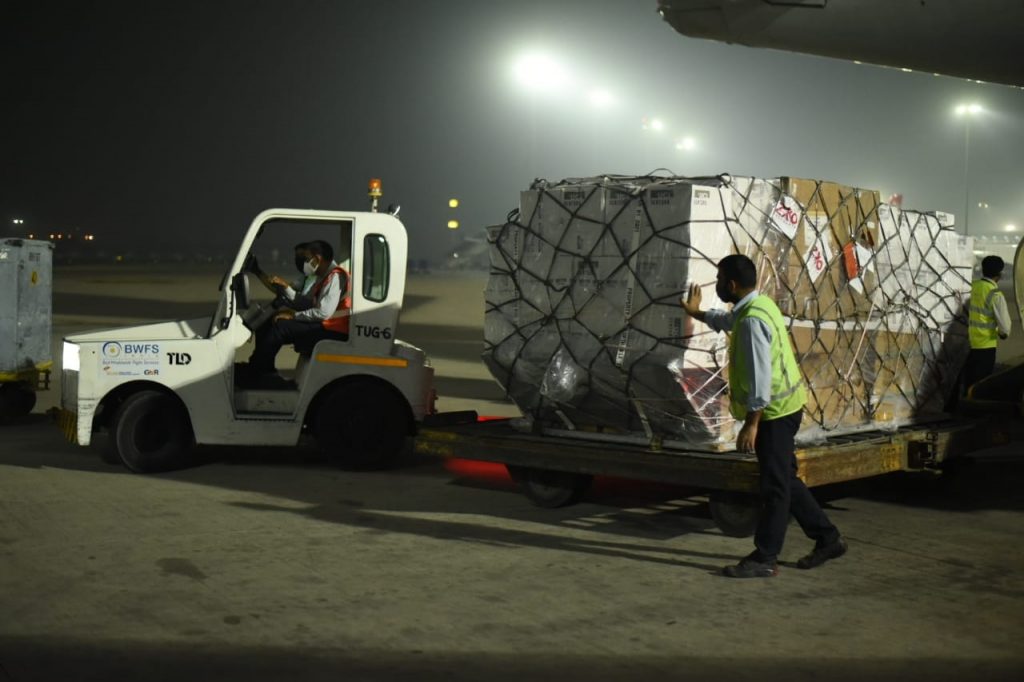 India has this week reported its highest numbers of new daily cases and deaths since the pandemic began and is facing severe shortages of oxygen. The assistance package, funded by the Foreign, Commonwealth & Development Office, comes from surplus stocks in the UK and will be shipped to the Government of India.
Foreign Secretary Dominic Raab said:
We are supporting our Indian friends with vital medical equipment at a difficult time for them in this pandemic.  We have all got to work together to tackle COVID-19. India is a very important partner to us, so we're providing oxygen concentrators and ventilators to help save the lives of the most vulnerable. We will be following up on this first delivery with further support, based on our ongoing discussions with the Indian Government.
FCDO Services CEO Danny Payne said:
I am enormously thankful to our teams in the UK and overseas, including Europe and India, who have helped co-ordinate the effort in support of the distribution of medical equipment. We are glad to have played a role in the urgent fight to save lives in India.
The UK is working closely with the Government of India to identify further assistance it can provide in the coming days.