Delivering a little extra to children in Sierra Leone this Christmas
Children in Freetown, Sierra Leone received some extra Christmas cheer in the shape of 112 shoeboxes filled with toys, treats and school supplies delivered by our Logistics colleagues and the UK armed forces.
The children, all orphans as a result of Ebola, were thrilled to receive the presents donated by FCDO Services colleagues and members of the general public.
Signed, sealed and delivered
Since the 2014 Ebola Outbreak in West Africa, an estimated 22,000 children have lost their parents to the disease. This has led to an influx of orphanages in Sierra Leone, where children aged 1-16 years old call home.
In 2016 after being contacted by the military and seeing the impact on these children's lives for themselves, members of our Logistics team set about spreading some festive joy and organised a Shoebox Appeal across our organisation. And so the yearly shoebox gift tradition began.
Over its time, we have delivered around 1,100 shoebox gifts to orphaned children.
A gift that's not just for Christmas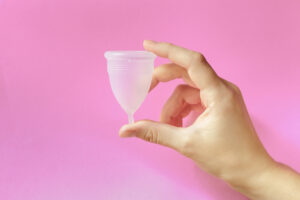 In addition to the  shoeboxes this year, some of our Logistics colleagues wanted to personally donate  reusable sanitary cups to each of the 76 young girls at a neighbouring school.
Menstrual cups are a huge help in the fight against period poverty. The cost of menstrual products in Africa can be exorbitant, with the only other option being to use inappropriate homemade alternatives.
The associated stigma, along with the lack of access to sanitary products and safe private toilets, often leads to girls missing several school days at this time.
The much-needed reusable cups will ensure the girls have access to the period essentials they need for up to 10 years. They also benefit the environment by reducing plastic waste from disposable products.
Plastic waste from disposable period pads contain up to 90% plastic and tampons up to 6%. This poses a risk to the environment as they degrade. Instead menstrual cups are made of silicone and can be reused for up to 10 years, leaving very little waste.
Providing them with these products will improve the health, education and wellbeing of these young girls long after Christmas.
Further links
We supported the Ministry of Defence in their international COVID-19 vaccine rollout programme for the UK government.

The Cabinet Office created an app to explain the new rules for Heavy Goods Vehicles (HGV) entering and leaving the UK. We made sure this information was clear and understandable in eight languages.